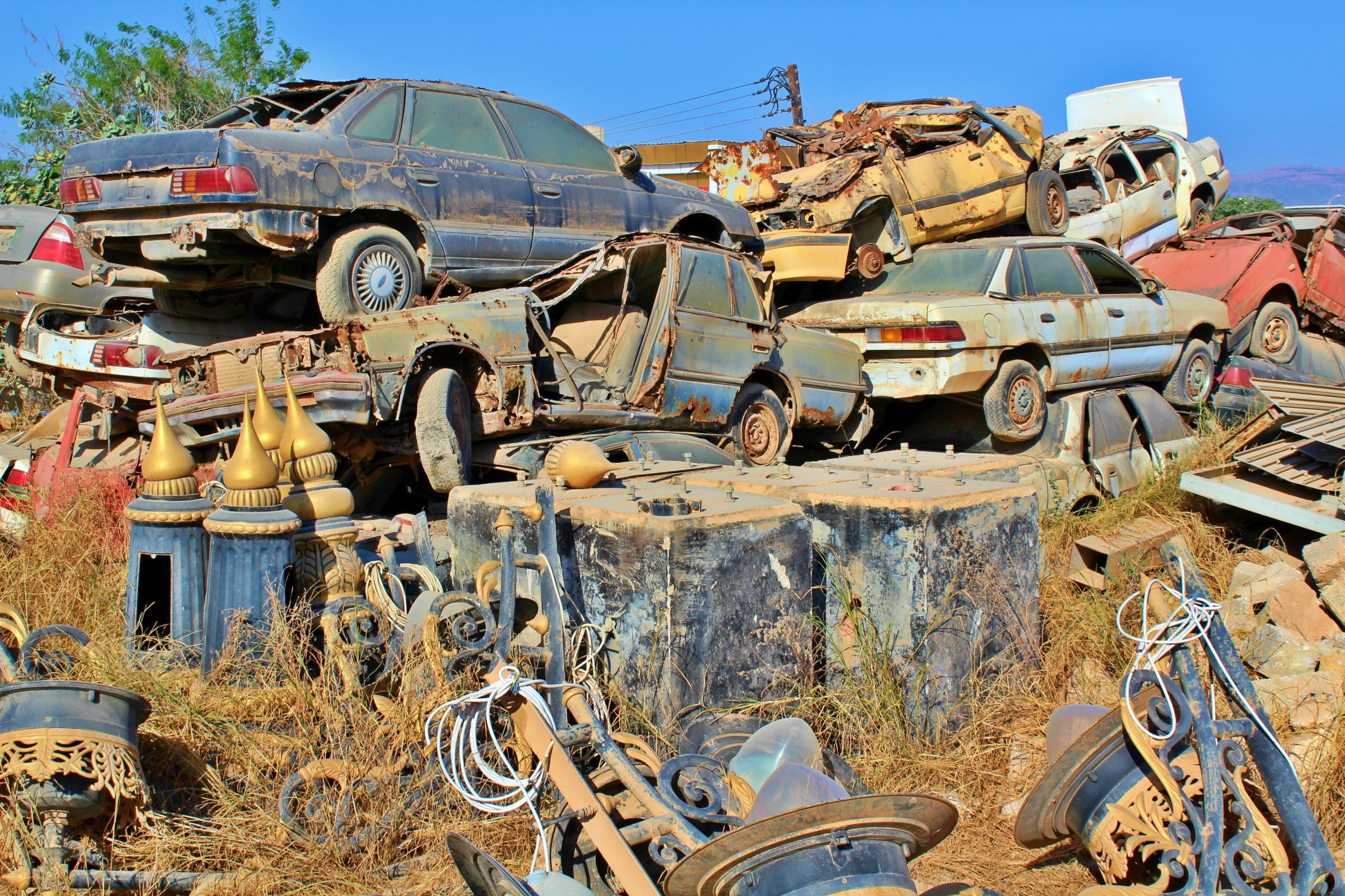 Things To Do Before You Scrap A Car
Published: 4 July 2023
Things To Do Before Scrapping A Car
So you've finally decided to sell that old, non-functioning jalopy gathering dust in your garage for scrap. Before you run to your computer to log on to Scrapy's website to receive your quote, there are a couple of things to do before scrapping a car you should be aware of. 
Things to Do Before Scrapping A Car: The List
Taking note of the following tips will ensure you have a smooth, easy, and profitable transaction that will have you wishing you had more cars to sell!
#1 – Get Your Paperwork in Order
Selling your car, even for scrap, is a legal process that requires the appropriate documentation. Without it, a sale may still be possible, but the process will be severely hampered and will definitely take more time. To streamline your sale, it's best to find your title of ownership, registration, and insurance information and have them on hand when you begin the process.
Similarly, if your car has been in any major accidents that required extensive repairs or you've made significant modifications, it's a good idea to have the documentation for that on hand as well. Repairs and modifications can affect your sales price, so it's best to provide that information as quickly and definitively as you can. 
#2 – Know Your Car's Condition
It may seem like a no-brainer, but one of the things to do before scrapping a car is to familiarize yourself with your car's condition. Make sure you know the make, model, and year of your car, as well as the mileage. Since you've already searched for and attained the records of your car's major repairs and modifications, keep those handy as well. Even small details like the types of wheels and tires your car uses can augment the final sales price of your car, so providing as many details as possible about your car's condition is key!
#3 – Clean, Clean, Clean
Once you've got your towing date squared away, it's time to get the last thing to do before scrapping a car underway: cleaning both in and around your car. Not with soap, water, and a vacuum, mind you, but emptying out your car of valuables. 
First, take anything out of the trunk and glove compartment you may want or need, like tools, equipment, washer fluid, or small items like books or pairs of glasses. Then, search the nooks and crannies of your car for souvenirs, spare change, breath mints, or anything else you'd care to keep. You should also clear your car of big-ticket items like baby seats. If you know your way around an automobile or have a friend who's a mechanic, you can try removing some valuable parts to sell online for some extra cash, like sound systems, catalytic converters, or rims. 
Once all that has been removed from your car, be sure to remember to take off its license plate. Also, you should clear a path to your car so that Scrapy's towing crew can access it with ease. If the car is in your garage, make sure there are no obstructions like boxes, lawnmowers, or storage bins around or on top of your car. This will make sure your car is removed quickly and you get paid fast!
To receive your quote and book your towing appointment, visit Scrapy's website today!